Spaces
2
Room Type
Studio
Room Code
STU1
Occupancy
One person
Rate / Person
$1,420

/Month
Spaces
11
Room Type
One bedroom
Room Code
1B1P
Occupancy
One person
Rate / Person
$1,670

/Month
Spaces
8
Room Type
Two-bedroom
Room Code
2B2P
Occupancy
Two person
Rate / Person
$1,420

/Month
close expanded content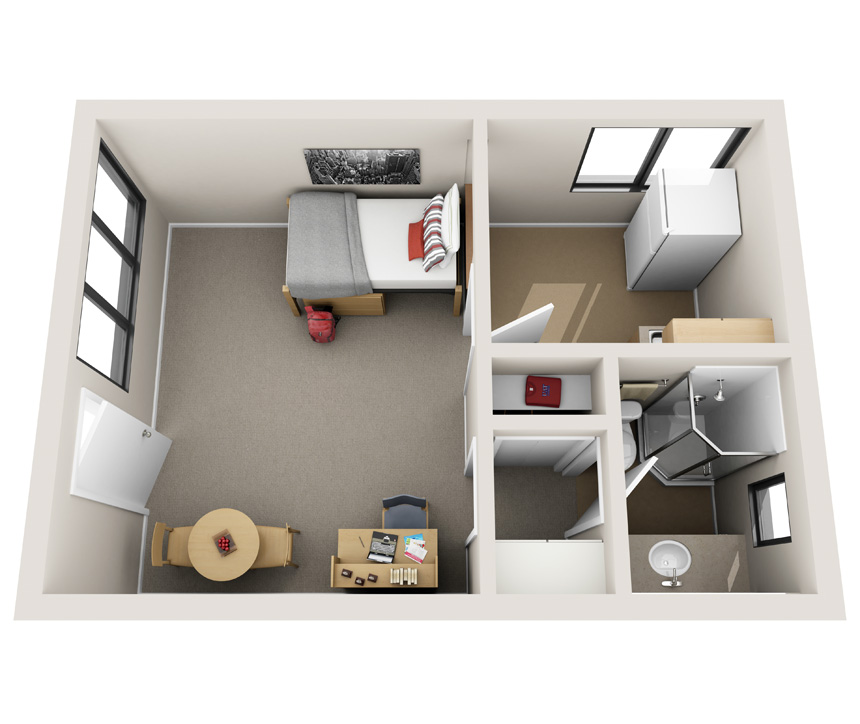 USC offers a wide-variety of floor plans. This floor plan is typical, though the actual layout and dimensions will vary among buildings that share this plan. Where the exact plan for a room type was not available, the closest approximation was used. Some items shown are for decorative purposes and not included in the room or apartment.
9-Month Contract
Air Conditioning
Parking
Building
Stardust is a two-story building with, studio, one- and two-bedroom apartment--something for just about every graduate student's needs.  In each configuration, residents will have their own bedroom, with the two-bedroom units offering the economy of a shared apartment. The building was remodeled and upgraded with laminate floors, new kitchen appliances and cabinetry, new bathroom fixtures and new furniture, making for very attractive interiors. Living rooms in Stardust are air-conditioned.
Features & Amenities
The apartments open on to a central courtyard, a design that creates a comfortable community setting. The courtyard features a hardscaped area with modern outdoor seating, tables and a barbecue unit.
Stardust is close to the numerous restaurants and shopping options on Figueora Street.
Stardust offers the Graduate Academic Year contract, beginning in early August and ending in mid-May.
Parking
Stardust has limited, on-site carport parking in the back of the building.
Housing Programs
Stardust is home to the expanding USC Veteran's Housing program. Preference for assignment in this building is given to former service members continuing their education at USC.