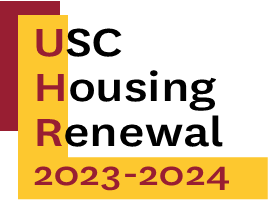 USC Housing's renewal process for current residents who wish to live in university housing again next year has begun. This is the best opportunity for returning residents to get the assignments they want for the 2023-2021 academic year.
Residents may apply online from January 17 through January 20.
For more information, pick up a brochure at a Housing CSC or view it here.